Description
🌺 I love hanging this type of pendulum in random places where I can see them at a glance!  
This piece has assorted shape gemstone chips along the chain with a glass tube filled with mini amethyst chips above a faceted tear drop faceted beautiful clear quartz!
These are handmade so vary a bit from one to another and they measure about 10" long. 🌺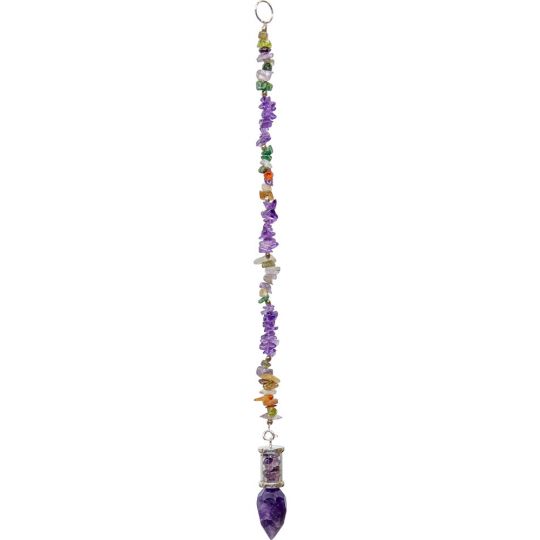 Payment & Security
Your payment information is processed securely. We do not store credit card details nor have access to your credit card information.